11 Lessons ALL New Moms NEED to Learn
Posted on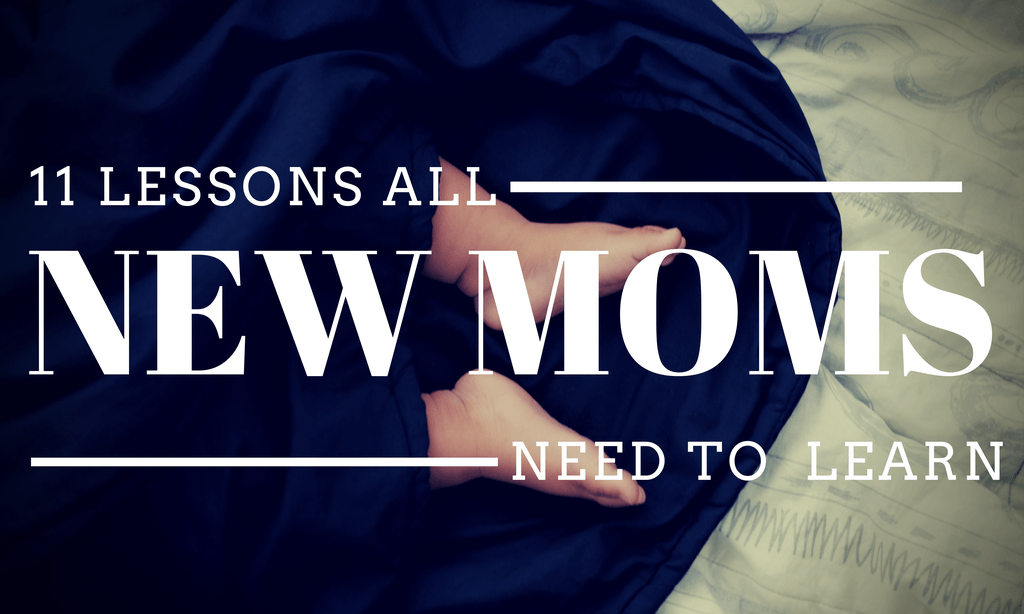 "I am proud of many things in life, but nothing beats being a mother."
Unknown
You don't care about being naked, seriously! Before I had E, I used to have an anxiety attack before each and every PAP appointment. I actually had an "after school special" at work deciding on whether I should get a Brazilian for birth, such trivial things but those were my absolute concerns, now HA, the number of times I've had to strip down during the pregnancy/birth process, I could care less!
No one and I mean NO ONE'S OPINION MATTERS. This is something you will learn once you're visibly pregnant. The amount of "out of left field" advice I got was mind-boggling. I remember being told everything from my clothes were too tight to I'm starving myself because I'm vain.
What many people didn't know is, I was sick the entire 41 weeks of my pregnancy. So I only gained about 5 pounds (my mother had the same kind of pregnancy), so people were always commenting that I wasn't eating or I was starving my baby to be skinny, when it was the total opposite, I was eating like crazy, but nothing would stay down (if you can imagine I was actually sick while making a left turn at a busy intersection, FML). Just like the unsolicited advice I got while pregnant it only snowballed after birth. What I didn't realize back then is sometimes it's better just to smile and nod than to fight the advice.
Everyone is going to have an opinion on how you should raise your child and what you should be doing, DO YOU! You know your baby the best, and you'll have to deal with the repercussions of the advice so only do what makes you feel comfortable.
Breastfeeding isn't easy for everyone. I've had people shame me (to my face) for not breastfeeding my daughter, and all I've got to say is, do what works for you and your family. I believe that FED IS BEST.
Don't knock it till you've tried it. I used to say I'll never co-sleep. My baby will be in her crib from day one. Well, it wasn't until she was 4.5 months that we started sleep training her, so before that, she was in our bed, every night, sleeping on top of me. So go with the flow and never say never.

Do not compare your pregnancy or your child to anyone else. No two pregnancies (even from the same mother) are the same so how can you expect your baby to develop the same as another? Trust me, all you're going to do is set yourself up for disappointment. Enjoy your baby's milestones, they're their own perfect human and should never be compared

Sleep when the baby sleeps is shit advice. I'm sorry. If I slept when E slept, nothing would get done.

Mom groups are a godsend. My #octoberpumpkins are the reason I'm still sane. We have meet ups and subgroups; they're always there when I need them, and a couple of them live close by, so maternity leave hasn't been too lonely.

You're stronger (mentality and physically) than you think. I've never gone on 3 hours of sleep and still functioned enough to clean the entire house and host a dinner party, but this mom is tougher than she used to be!

Make sure you're looking after yourself. I always use this example; you know how on a plane they say put your mask on first and then help your family? Makes sense right? If you're not okay how will you look after your little miracle? Obviously, baby's needs are important but make sure you're looked after as well.

Don't be afraid to ask for help. While you are tougher than ever, sometimes you'll need some help, and you shouldn't be ashamed to ask family or a close friend.

You're doing great! I know sometimes it may seem like you're failing, but baby doesn't know. Don't sweat the small things – you're trying, and that's all that matters.
DEE HAIDER is a mother, blogger and wannabe farm girl living in a suburban city in Ontario, Canada. While on maternity leave her days are filled chasing her extremely loud daughter and two cats that have an insane amount of personality. She blogs to keep herself somewhat sane, writing about her personal style, life as a busy mum, and interior design. Check out her fun-loving and honest lifestyle blog at theHaiderHouse or find her on Instagram, Twitter, and Facebook.