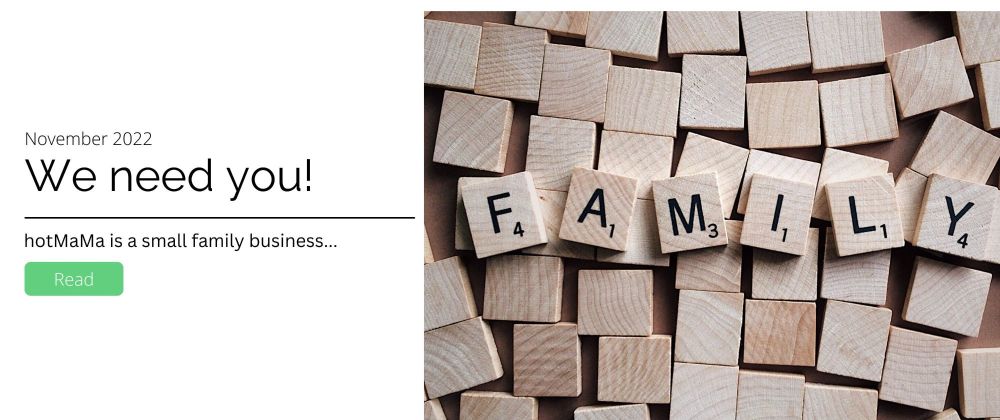 Would you like to join our family?

hotMaMa is a small family business but we're looking to add to our team! We would love breastfeeding mums just like yout to become brand reps who can work with us from now until January 31st 2023 🌈

What you'll get
🌟A substantial personal discount code, perfect if you're looking to buy for yourself or get started with your Christmas shopping!
🌟A discount code for you to pass on to friends and family

What we need from you
🌟 A genuine love for our products, particularly our range of breastfeeding clothes
🌟A willingness to support us and engage with us on social media (by liking and/or commenting on our posts)
🌟To take clear photographs of yourself wearing our products and share these on your social media regularly
🌟To allow us to use your photos for our website, social media and marketing

Interested?
Drop us an email to [email protected]
Let us know your social media handles and why you'd like to work with us. The number of followers you have is not important, we want to work with people who are genuinely interested in supporting a small family business and can take good quality photos.

Applications will close on Friday the 4th November and successful applicants will be contacted and announced shortly after.

T&C's
Public accounts only
Brand Reps and discount codes will run to the end of January 2023
Please only apply if you are not already an ambassador or rep for a similar companies
Entries must be 18 years of age or older.