Awesome Lactation Cookie Recipes
Posted on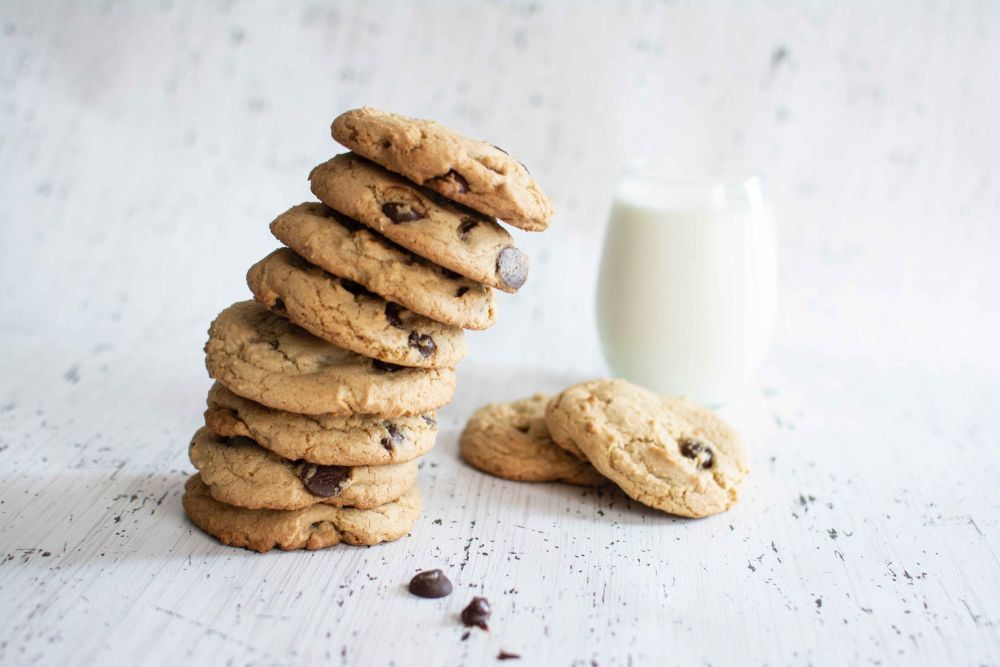 These are great snack for a breastfeeding mum as they will give mum a much needed energy boost and contain many milk-boosting ingredients.
Top Milk Boosting Ingredients
You can substitute out some of the ingredients for alternatives but to ensure you get the best chance to give your milk a boost these are the ingredients not to be messed with:
-Brewers yeast: Contains vitamin B and the minerals chromium and selenium. B vitamins which are great for breastfeeding mums.
- Flaxseed: This contains omega-3 and omega-6 fatty acids. These are healthy fats which are great for us mums and can be passed on to your breastmilk for a nutritional boost for baby.
- Oats: They contain a high concentration of saponins, an immune-stimulating compound that may help increase levels of prolactin, a key hormone for milk production. Oats are also packed with protein, vitamins, and minerals, which makes them a healthy choice regardless of whether or not you're breastfeeding as they'll release energy slowly to ensure you don't have a sugar crash!

Ingredients
65g

coconut oil

100g

cup

brown sugar

1

egg

1

tsp

vanilla

2

tbsp

milled flaxseed

3

tbsp

water

130g

cup

whole wheat flour

2

tbsp

brewer's yeast

1

tsp

cinnamon

1/2

tsp

salt

180g

cups

oats

60g

cup

raisins

2

tbsp

whole flaxseed



Instructions
Preheat oven to 175 degrees Celcius or 350 degrees Fahrenheit

In a mixing bowl, mix the coconut oil and sugar until soft. Add the egg and vanilla and mix.

Combine the milled flaxseed and water in a separate bowl and then add to the mixing bowl.

Add the flour, brewer's yeast, cinnamon and salt to the mixing bowl and mix again.

By hand, mix in the oats, raisins and whole flaxseed.

Scoop out the batter onto a baking tray lined with parchment paper. Flatten the cookies slightly. Recipe will make 12 cookies.

Bake for 12 minutes.

Eat and enjoy!

INGREDIENTS:
3 cups Old Fashioned Oats
1 1/2 cups Flour
5 Tbsp Brewers Yeast
3 Tbsp Ground Flaxseed
1/2 tsp Baking Powder
1/2 tsp Baking Soda
1/2 tsp Ground Cinnamon
1/4 tsp Salt
16 Tbsp Unsalted Butter, Cubed (2 sticks)
4 Tbsp Virgin Coconut Oil
1 1/2 Cups Sugar (feel free to reduce by 1/4 cup)
2 Eggs
1 Tbsp Vanilla
1 1/2 cups Semi-Sweet or Dark Chocolate Chips/Chunks
1/2 cup Shredded Coconut
1/2 cup Chopped Walnuts *optional*
DIRECTIONS:
1. Preheat the oven the 160 degrees celcius or 350 degrees F.
2. In a large bowl, whisk together the flour, yeast, flaxseed, baking powder, soda, cinnamon and salt. Next, add in the oats and combine.
3. In the bowl of your electric mixer, beat the butter and coconut oil on medium speed until creamy, about 1-2 minutes.
4. Add in the sugar and beat on medium to high speed until fluffy, about 2 minutes, scraping down the sides of the bowl if needed.
5. Add in the egg and egg yolk, beating until combined, about 2 to 3 minutes. Make sure you scrape the bowl to make sure that it is all evenly mixed.
6. Add in the vanilla extract and beat until combined again. Gradually add in the dry ingredients, beating on low speed until just combined and mixed.
7. Stir in the chocolate chips, coconut and nuts, until combined.
8. Scoop the dough into 1-inch rounds, or use a large cookie scoop to make them uniform, and place on a baking sheet about 2 inches apart. Bake for 10 to 14 minutes, or until the bottoms are just golden. Let cool completely before storing in a sealed container.

Ingredients
1

cup

150g wholemeal flour

1

teaspoon

of baking powder

125

g

butter

3

tablespoons

of flaxseed meal

1/2

cup

brown sugar

1

egg

3

tablespoons

of water

1

tablespoon

vanilla extract

2

tablespoons

of brewers yeast

1 1/2

cups

of rolled oats

100

g

of flaked almonds

1/2

cup

of dried apricots, roughly chopped

1/4

cup

of white chocolate chips
Instructions
Line two trays with baking paper and preheat your oven to 180 degrees centigrade.

Place the butter and sugar into the bowl of an electric mixer and beat on a high speed for 8 - 10 minutes or until the mixture is pale and smooth.

Add the vanilla and egg and mix on a low speed to combine.

Add the wholemeal flour, baking powder, flaxseed meal and brewers yeast and water to the bowl and mix on a low speed to combine.

Remove the bowl from the stand and add the rolled oats, flaked almonds, white chocolate chips and dried cranberries and stir through to combine.

Use a tablespoon to scoop up the mixture and roll it into balls before placing on the prepared baking trays. Repeat until you have used all of the mixture.

Lightly flatten the Cranberry Almond and White Chocolate Lactation Biscuits with the palm of your hand and place into the oven to bake for 12 minutes.

Leave the biscuits to cool on the trays for 10 minutes before carefully transferring to a wire rack to completely cool.

Store in an airtight container for up to a week