Cheeky Chompers
Posted on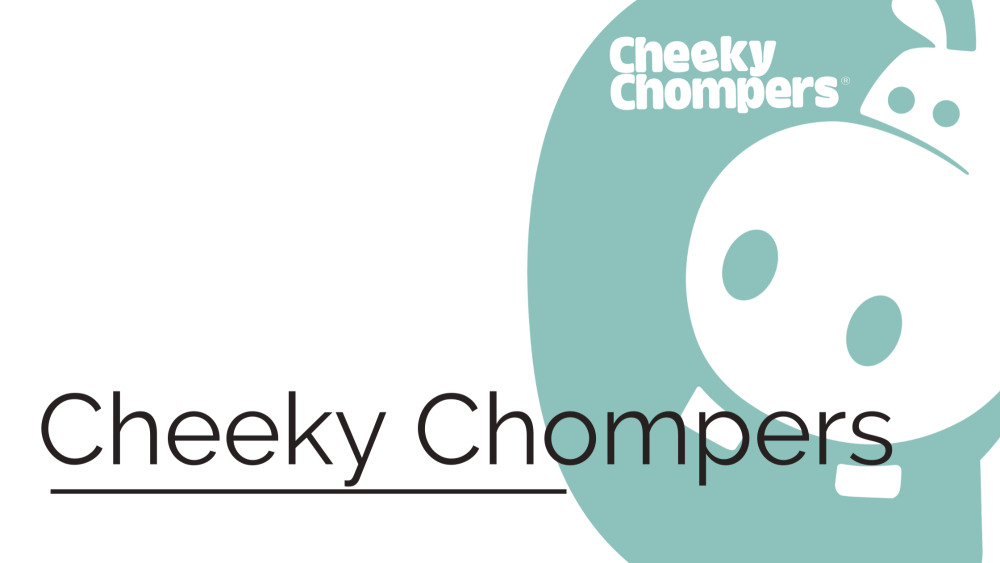 When I first thought about adding our Mother and Baby Gift section to our website I knew I wanted to include some fantastic mum run brands and Cheeky Chompers is exactly that! Run by two mums, Amy and Julie who started the business while on maternity leave. They were fed up of picking up and sterilising dropped teethers and thought 'Why doesn't someone invent a teether that stays attached to the baby'? The idea for their bibs-come-teethers was born and their first product was officially launched in 2013. Since then they've become a nappy bag must have with a print for every occasion and taste and most importantly they're stringently tested to worldwide standard. Amy and Julie are still working hard to extend their brand and offer new loads of new products with their signature multifunctional uses and stylish designs. We've handpicked a few for you here!
Baby Travel Blanket in Midnight Stars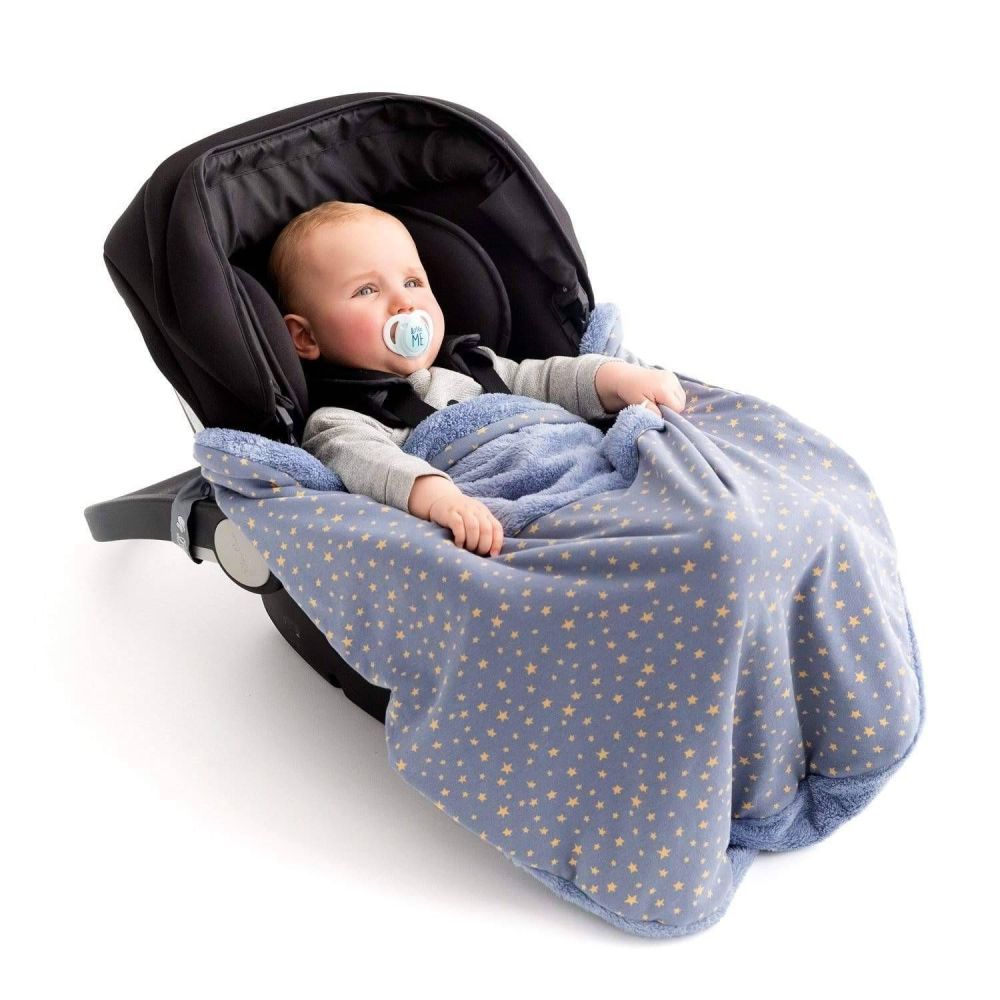 Sometimes getting from A to B with a baby just seems fraught with challenges. This fab travel blanket makes travel that bit easier and more fun for your little one and it's suitable from birth so perfect for that first trip home from hospital. Of course though it's not just stylish it's practical too with a cuddle fleece reverse, hidden hand and foot pouches to keep tiny fingers and toes cosy and poppered straps for attaching to pushchair, car seat or baby carrier.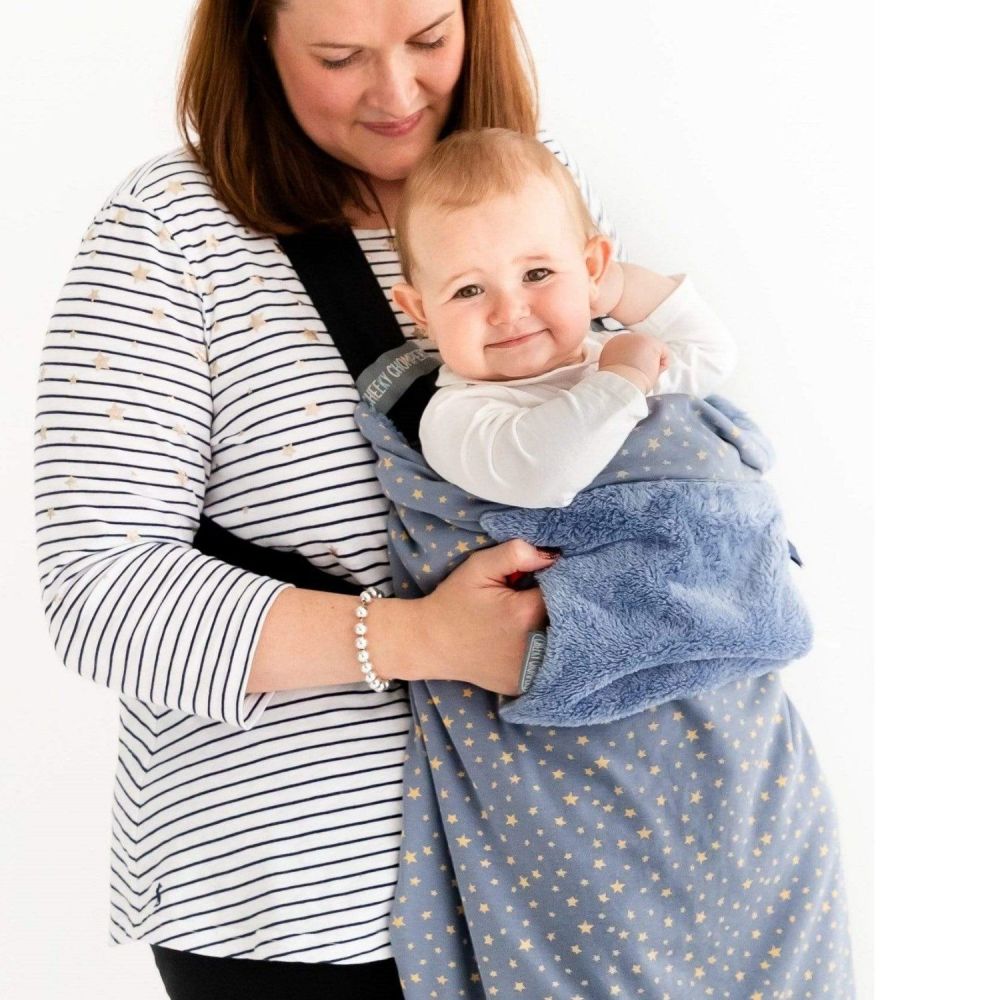 Babies love a little comforter or blanket and they often become a keepsake that parents hold on to long after children have grown out of them. The Comfortchew includes a teether to massage sore gums, sensory tags for little hands and a soft cuddle referse for ultimate comfort.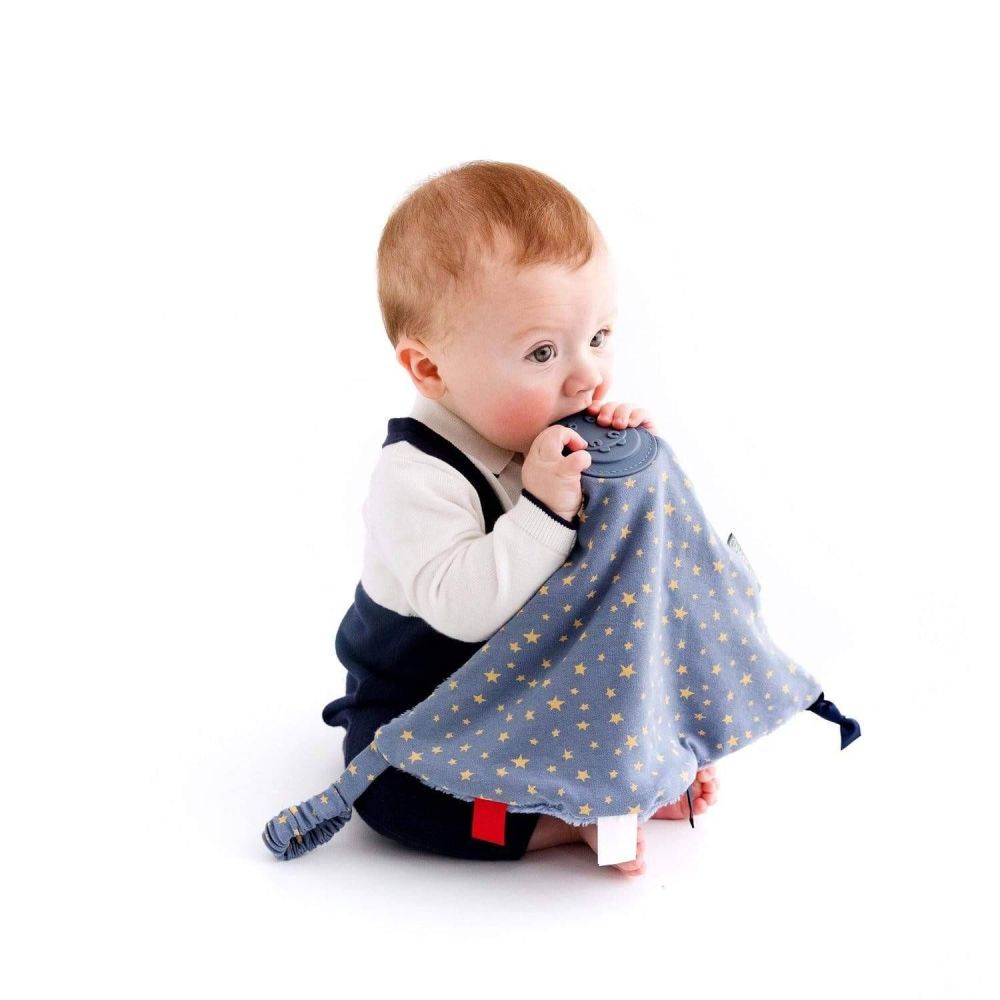 Neckerchew Teething Dribble Bib in Botanical Bloom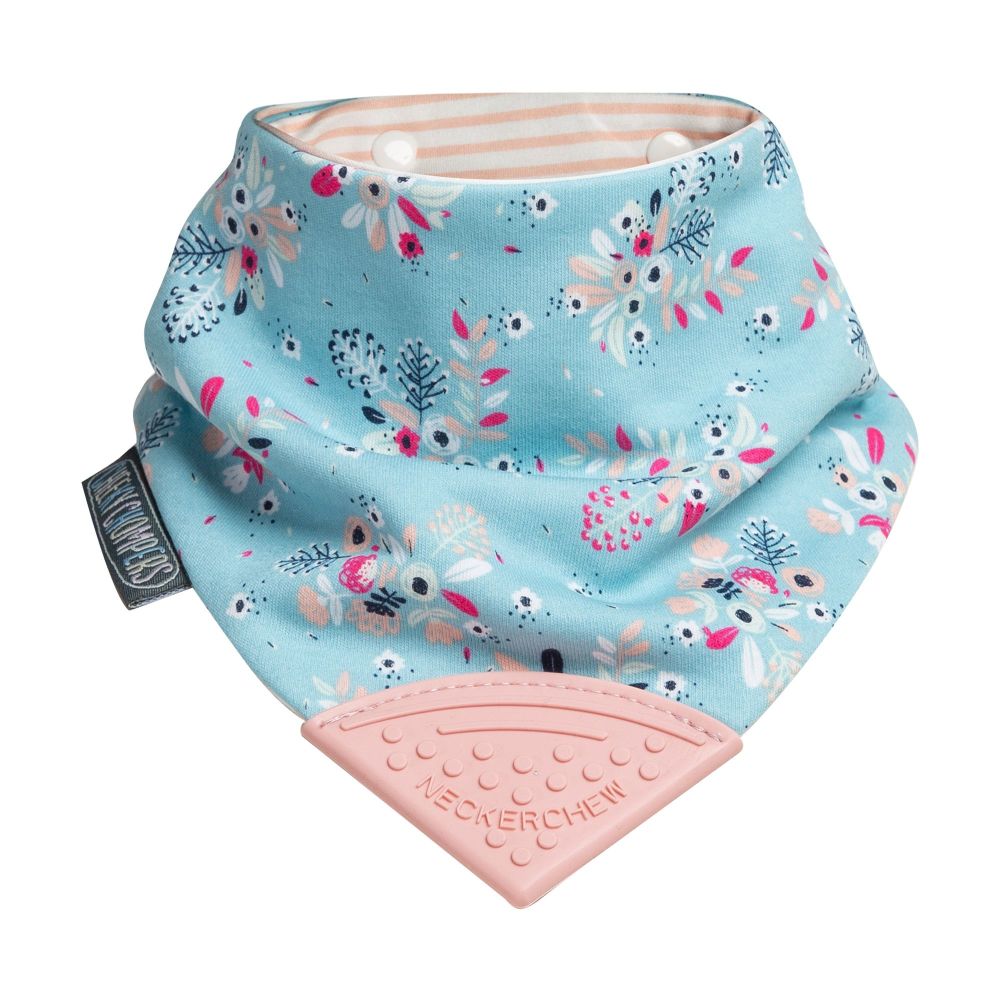 You might have read is the last post but I just LOVE this bib from Cheeky Chompers especially as it's reversible and has a coordinating classic stripe print on the reverse. This Cheeky Chompers bandana bib makes a perfect gift for a new baby, I mean nobody ever says they have too many bibs right?! This one is packed with multipurpose features including the soft and pliable silicone teether offering a safe and satisfying chew and massage sore gums. We've got lots of other designs availble too.