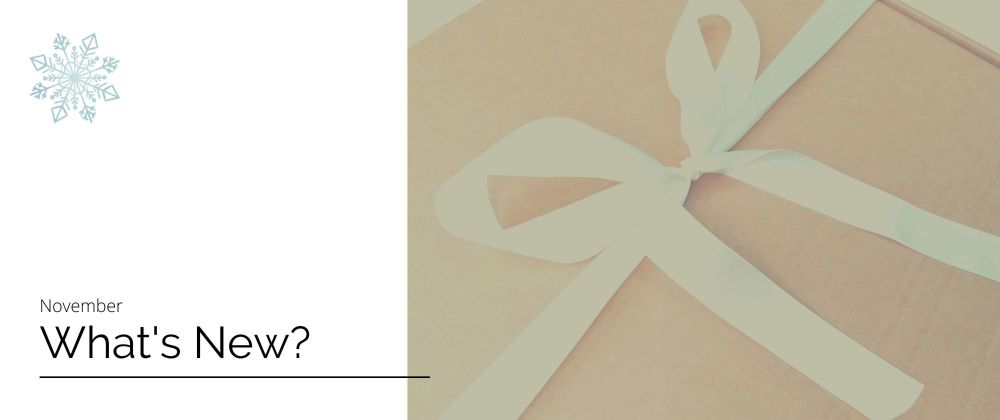 We've been busy behind the scenes getting ready for the Christmas shopping season! Our last post dates have been posted on the menu at the top of the page., as always Royal Mail is incredibly busy throughout November and December so please don't leave ordering until the last minute to ensure items reach you in good time!
Newly launched this month is our Luxury Christmas gift box containing some of our best selling items for mum and baby, making the perfect treat for a breastfeeding mama. We have a limited number availble at the moment and the contents may change in the future but each of the current boxes will contain: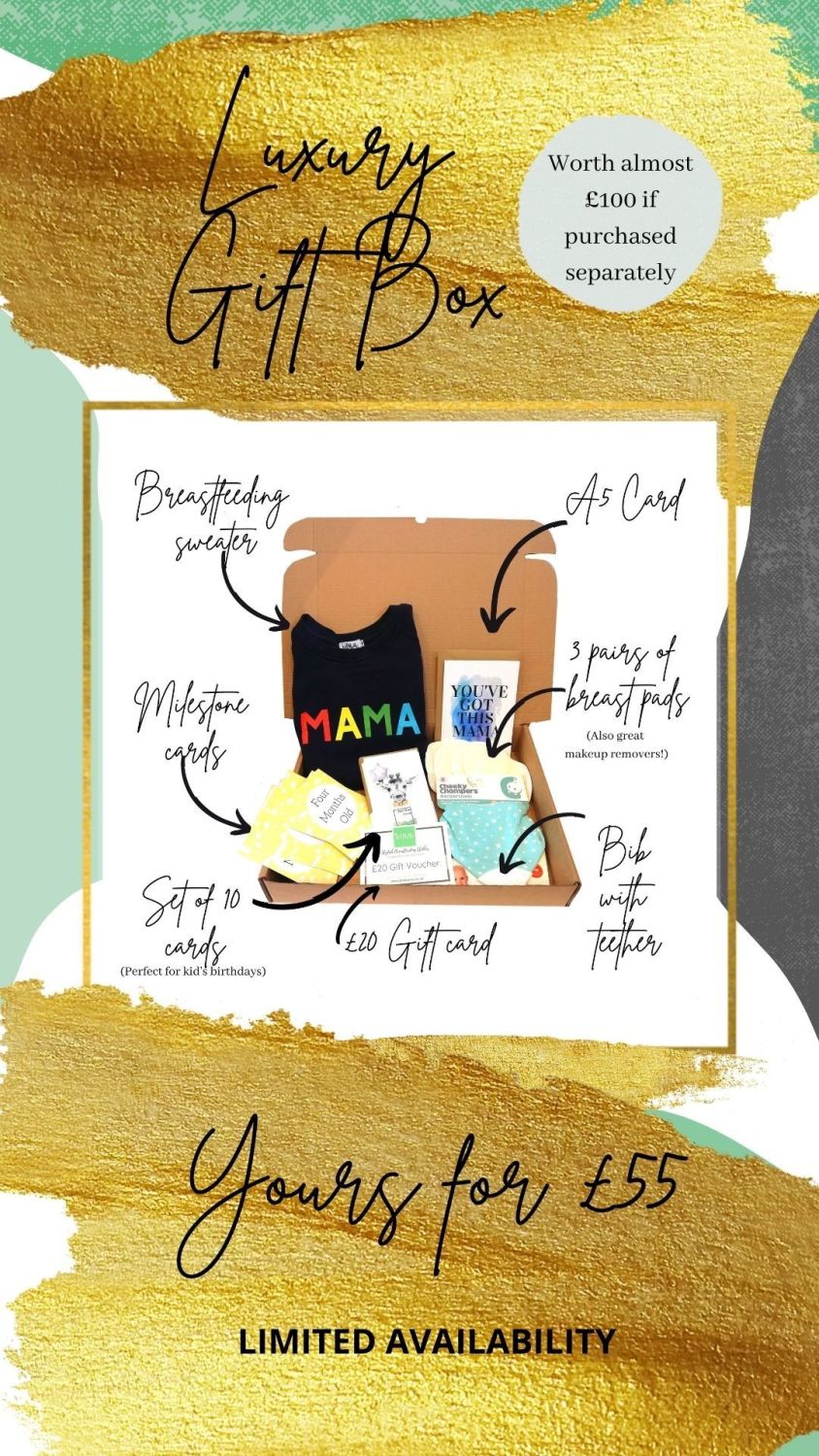 - MAMA Breastfeeding Top normally £35.50
- Set of 30 Funny Milestone cards, normally £12
- Neckerchew dribble bib, normally £9.99
- Set of 10 animal themed birthday cards and envelopes (5 designs, you will recieve two of each design and 10 kraft envelopes), normally £12
- 3 Pairs of Bamboo breast pads, normally £6.00
- £20 Gift Card to spend across our whole website, valid for one year from purchase.
- 'You've got this mama' A5 card and kraft envelope with a blank inside for you to write your own message in, normally £3.00
- Your gift box will also be carefully presented in a brown cardboard gift box, with gift paper and ribbon at no extra cost
If purchased separately these would cost almost £100!