Breastfeeding Hoodies
Posted on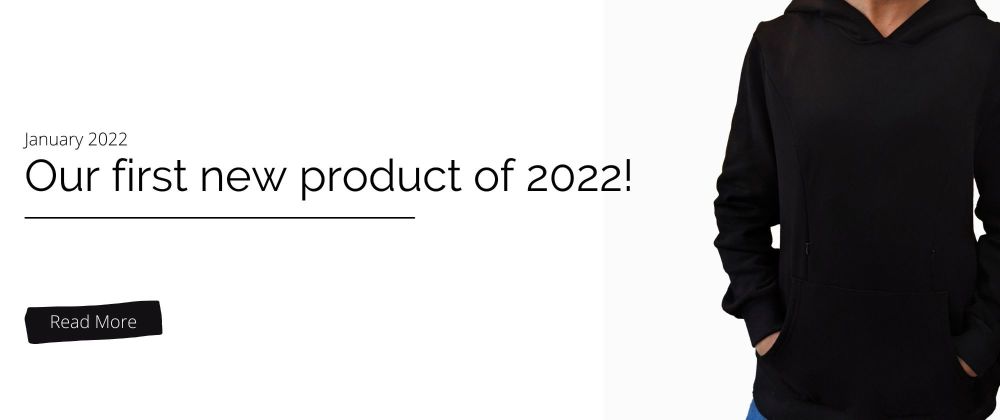 Welcome to our brand new breastfeeding hoodie, our first new priduct of 2022 in our breastfeeding clothes range!
I really hope your like this little number, just like our other jumpers it is of course machine washable and made of a gorgeous warm fabric with a fleecy inside which is always commented on with our MAMA jumpers and cowl neck jumpers.. It's perfect for discreet feeding with two vertical zips on each side to allow for easy access. If you want to be extra discreet once baby is latched on the zip can be zipped down as much as you like to make sure you feel comfortable, confident and let's not forget warm during the feed! (In the early days of breastfeeding I spent a lot of time feeding my little ones wherever and whenever they needed feeding and that often meant stopping on a park bench whatever the weather so I know that in this January weather warmth is sooooo important!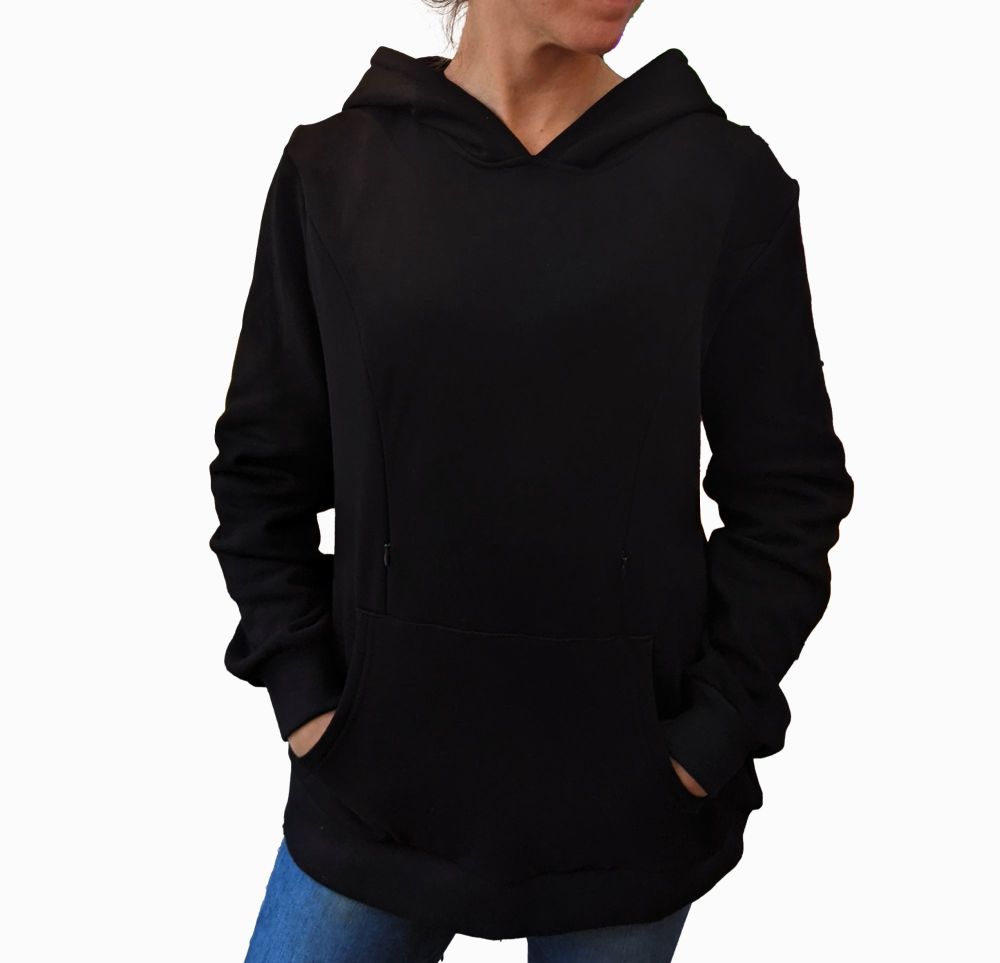 The cuffed sleeves and waist will keep you extra warm too with no draughts drifting inside and they help give this gorgeous casual number a beautiful relaxed fit, perfect for a postpartum body. Finally, no breastfeeding hoodie is complete without the front hand pouch and a snuggly hood At the moment our hoodie is available in a classic black to begin with but hopefully it will be availble in other colours too. and as always any order will be posted out to you in plastic free and fully recyclable packaging. I hope there's nothing I've missed but just to say, I hope you love it as much as I do!
Breastfeeding Hoodie Size Tip! Like your winter jumpers extra roomy? Our mums recommend you select the next size up if you're unsure.
Approximately 72cm length depending on size (see size guide below)
Size Guide:
Small:
Bust:80 - 90cm (31-35 1/2"), shoulder to sleeve length: 70cm, garment length: 68cm
Approximately UK Size 8 - 10
Medium:
Bust:88- 96cm (34.6-37.7") , shoulder to sleeve: 72cm, garment length: 70cm
Approximately UK Size 12 - 14

Large:
Bust:94- 102cm (37"-,40") shoulder to sleeve: 74cm, garment length: 72cm
Approximately UK Size 14 - 16

XLarge:
Bust:100- 108cm (39.3"-42.5"), Shoulder to Sleeve: 76cm, length: 74cm
Approximately UK Size 16-18
XXLarge:
Bust:106- 116cm (41.7"- 44.8"),Shoulder to Sleeve: 78cm, length: 76cm
Approximately UK Size 18-20