Tips for your first breastfeed in public
Posted on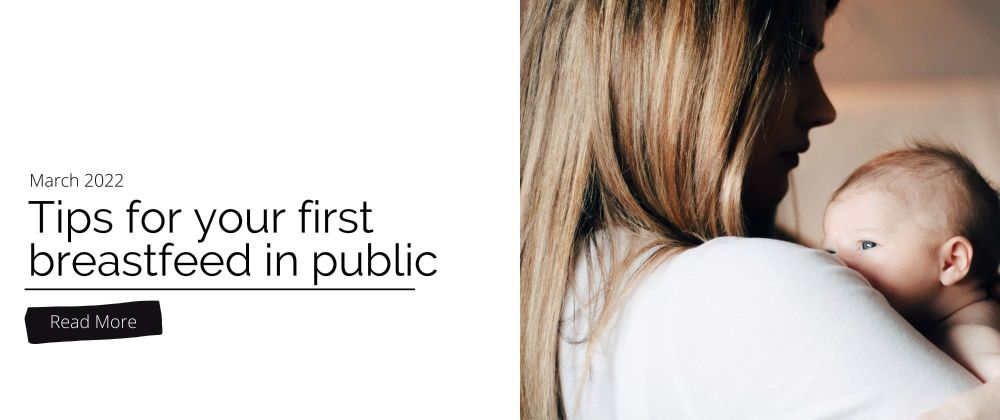 Your first breastfeed outside your own home can feel scary. What can you do to make it a little less daunting?

Go somewhere you are familiar with
There's so much more to think about now you have a little one like if there's space for a pram of if a baby carrier would be better or if there is a baby change is. All things you don't want to be stressing about with a hungry baby.

Make sure you can sit down comfortably
Perching precriously on the edge of a wall or having to stand is no good. You'll be uncomfortable and it will have you rushing for the feed to be over. Make sure you can relax so your little one can have time to fill that little tummy and make it a positive experience. Cafes are great at having comfortable chairs for breastfeeding.

Get your clothing right!
You don't want to feel flustered trying to get your boob out, dealing with excessive complicated layers. One of our specially designed breastfeeding tops or dresses will make feeding access a breaze even with just one hand.

Allow enough time
Again, you don't want to feel rushed and you want to make sure your baby is not overly hungry before you're actually positioned and ready to feed.

Take a friend
Arrange to meet or go with a friend one with another baby is a bonus. It's always nice to have someone to talk to and if you're with someone you're comfortable with you'll feel more at ease feeding.

Have a drink with you or get one Breastfeeding is thirsty work mama!

Wear breast pads, just incase you leak!


Last of all, don't worry! Remember that breastfeeding your baby is normal and once you start thinking about it you'll probably spot lots of breastfeeding mamas out and about feeding that you just wouldn't have spotted before. Relax, sit back and enjoy!