World Breastfeeding Week 2022
Posted on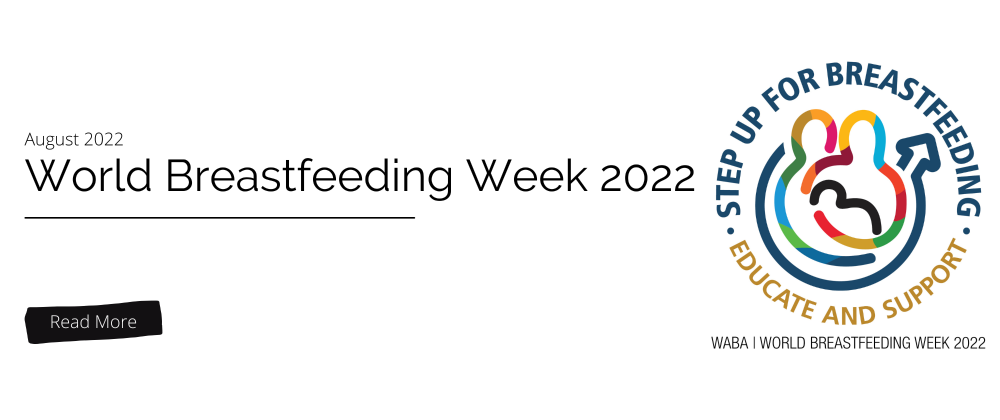 Each year world breastfeeding week is celebrated front he 1st-7th
August
and aims to raise awareness about the amazing benefits of breastfeeding for both mother's and their babies. It's now in its 30th year and run by run by the World Alliance for Breastfeeding Action, a global network of people and organisations dedicated to the protection, promotion and support of breastfeeding worldwide. Each year a different theme is set. Previous themes have included "A shared responsibility", "A healthier planet" "Breastfeeding as a key to sustainable development".
This year
's theme is "Educate and Support". The aim is to strengthen the capacity of actors that have to protect, promote and support breastfeeding across different levels of society. These actors make up the "warm chain" of support for breastfeeding. Target audiences including governments, health systems, workplaces and communities will be informed, educated and empowered to strengthen their capacity to provide and sustain breastfeeding-friendly environments for families in the post pandemic world.
WHY WORLD BREASTFEEDING WEEK IS IMPORTANT
It promotes breastfeeding

The week promotes breastfeeding and encourages women across the globe to breastfeed their children for a certain period.

It recognizes the importance of breastfeeding

The week aims to recognize why breastfeeding is essential for newborns as well as their mothers. It also reveals the advantages of the process.

It provides knowledge regarding breastfeeding

During World Breastfeeding Week, several facts regarding breastfeeding come to the forefront, including what a nursing mother should eat, when she should feed the child, etc.